An Evening with Melissa Errico: A Celebration of Love and Broadway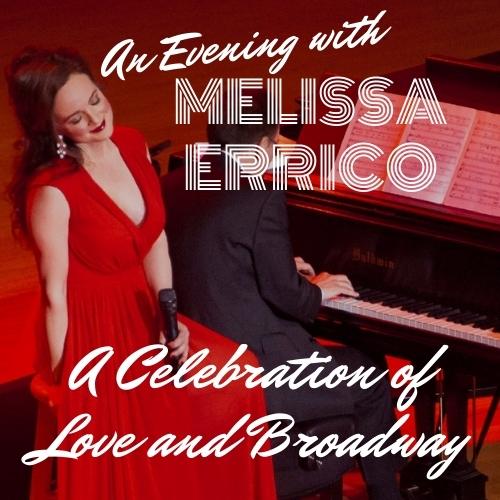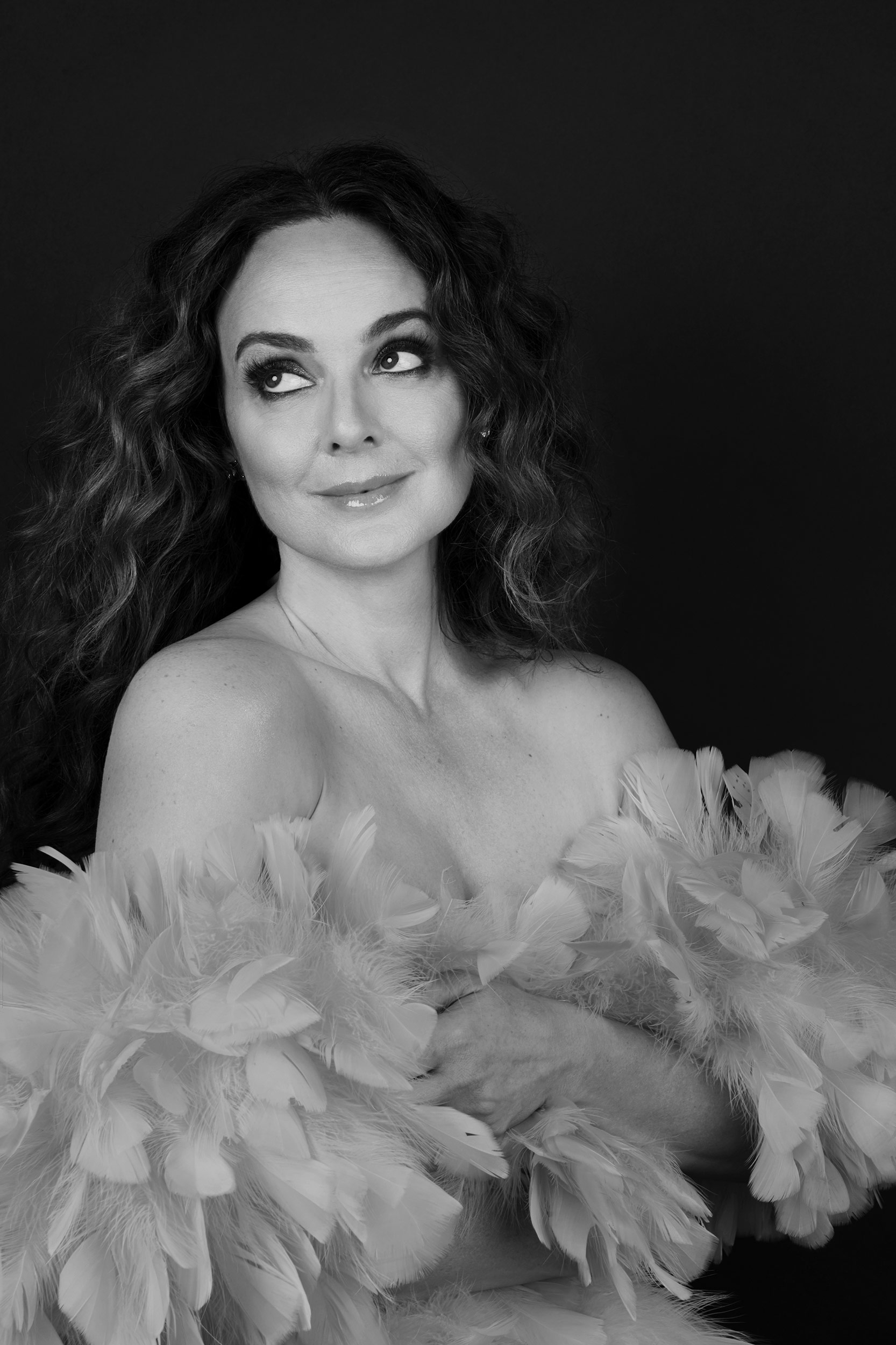 "Any chance to hear Melissa Errico sing is a chance worth taking."
– The New York Times
"Melissa has the power to take a sumptuous Broadway ballad to the moon & back!"
– The New York Times
"Ethereal, gorgeous, elegant, popular...with inward emotion and real artistry."
– The New York Times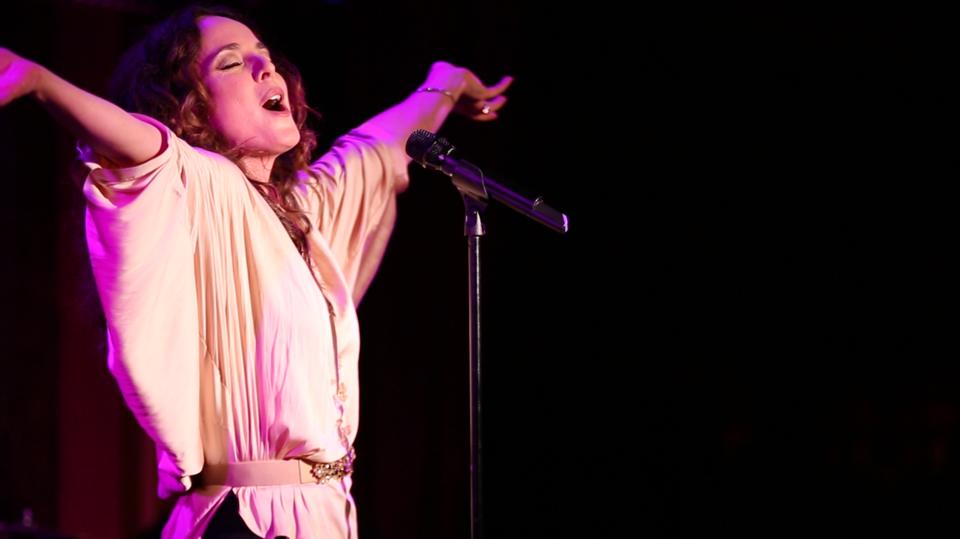 "Stunningly beautiful...she is one of the best singing actors we have. Everything she sings is sublime."
– The Wall Street Journal
"No concert in which the irresistible Ms. Errico appears could ever be anything other than worth seeing."
– The Wall Street Journal
"Errico's lush soprano is a seduction in itself."
– The Village Voice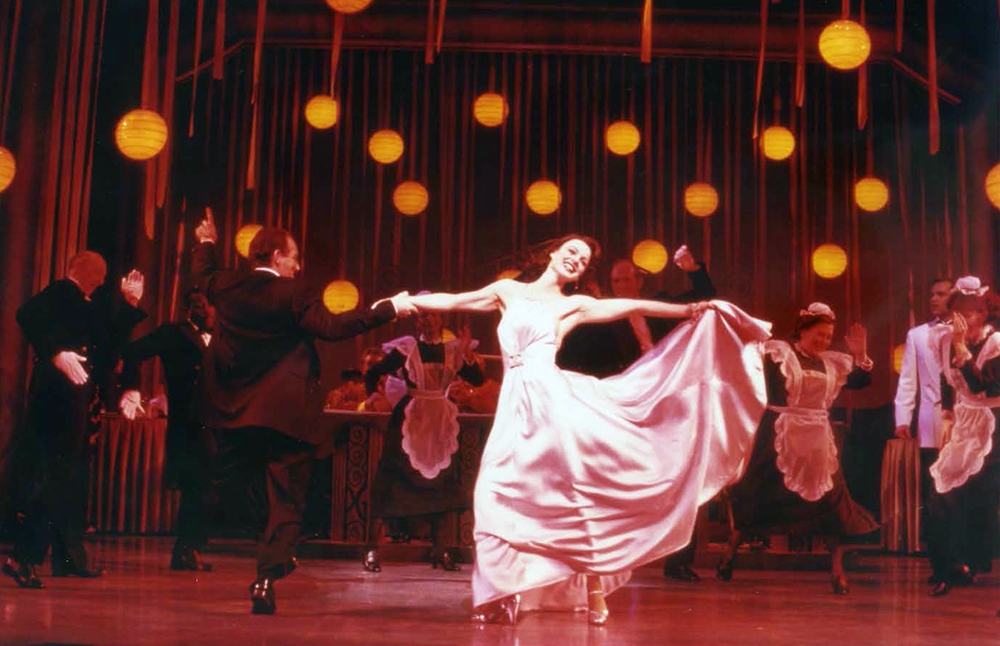 "Earthy and soulful, she sparkles.
– USA Today
"A classy classic sound, with taste and imagination."
– The Washington Post
"A Melissa Errico concert is a fine port in any storm."
– NY Post
Tony Award-nominated Broadway star Melissa Errico joins Cape May Stage for an unforgettable evening of music. Melissa will be performing some of her favorite love songs from Broadway and beyond. One night only at the Robert Shackleton Playhouse.

Biography:
"The Maria Callas of American musical theater," as Opera News has called her, referencing both her crystalline
voice and dramatic, expressive intensity, Melissa Errico is a Tony Award-nominated Broadway star -- an actress,
singer and author who contributes regularly to The New York Times. The Wall Street Journal recently referred to
her as a "nonpareil cabaret singer."

First known for her starring roles on Broadway, including My Fair Lady, High Society and Les Misérables, her recent
album, Sondheim Sublime, was called by The Wall Street Journal "The best all-Sondheim album ever recorded."
Errico's history with Sondheim began when he selected her to star as Dot in Sunday In The Park With George at The
Kennedy Center, and she has since co-starred as Clara in Passion at Classic Stage Company and in the NY City
Center Encores! production of the Sondheim/Rodgers musical Do I Hear A Waltz? In April 2020, she appeared in
the much-talked about Sondheim 90th Birthday Concert with Broadway.com and in May, was featured on the PBS
Poetry in America episode about Sondheim which featured Melissa singing "Finishing the Hat."

In addition to
Sondheim, nothing in her work has been more constant than her association with composer Michel Legrand.
Having starred in his sole Broadway show, Amour, she went on to collaborate with him on the iconic album
Legrand Affair. After his death in 2019, she was asked to write his eulogy by The New York Times and was then
invited to be the sole American performer in the extraordinary two-day memorial to Legrand held in April, 2019 at
Paris' Le Grand Rex Theatre. Warner Music/Ghostlight Records recently reissued her symphonic album, which
Legrand arranged & conducted, as Legrand Affair (Deluxe Edition).

Even at the height of the pandemic, she managed to keep her voice and presence alive to her audience. Not only
offering multiple live-streams and conversations -- teaching master classes for students across the country and
producing a delicious at-home cooking show "The Honest Cook" on Instagram—she has also been amazingly busy
with concert and on-line cabaret, including an often-singled-out appearance on the Sondheim birthday special, and
a holiday program for the Bay Street Theater that the Wall Street Journal called "a fetching performance in which
her radiant singing and impeccable diction were shown off to ideal effect." Her plans for the coming year include an
expanded collection of her Times series, "Scenes From An Acting Life", a series of concerts and a film festival for
New York's Alliance Française, and the development of her own dramatic one woman show for NYC's Irish Rep.