Rock n Radio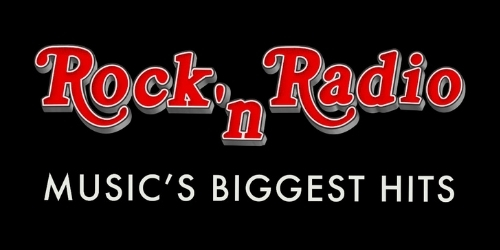 Monday, July 12 at the Cape May Convention Hall

From 54 Below to Cape May! Enjoy all the classics you grew up listening to on the radio. Featuring "Hey, Jude," "Natural Woman," "River Deep, Mountain High," "Yesterday," and more. Scott Coulter, Natalie Douglas and Blaine Alden Krauss bring their incredible show to Cape May for one night only!
Cape May Stage's Broadway Series is back and bigger than ever!
For the 2021 season, we are moving the Broadway Series to the Cape May Convention Hall and using their state-of-the-art audio equipment to present incredible performances.

Seating options:

*All tickets include an invitation to the after-party with the performer*



Broadway Table - $1,500

(Sold Out)



VIP table next to the stage




Seating for 6 with custom place markers




Comfortable cabaret style seating




One bottle of red wine and one bottle of white wine




Premium hors d'oeuvres




Advanced seating





Off-Broadway Table - $1,000





Seating for 6 with custom place markers




Comfortable cabaret style seating




One bottle of wine




Hors d'oeuvres




Advanced seating





Off-Off-Broadway - $750 for table, $85 for individual seat





Comfortable cabaret style seating




Advanced seating





Times Square General Admission - $50



Stadium style general admission seating

Cast Bios:

BLAINE ALDEN KRAUSS (VOCALIST)
Blaine Alden Krauss is currently appearing in the National Tour of "Hamilton" as the standby for both Hamilton and Burr. He was thrilled to be part of the second season of "Pose" which he filmed while appearing in "The Cher Show" on Broadway. He starred as 'Lola' in "Kinky Boots" shortly after making his Broadway debut in the smash hit "Natasha, Pierre and the Great Comet of 1812." Blaine traveled the world as 'Simba' in "The Lion King" and starred in the Radio City Summer Spectacular. Blaine regularly performs with symphonies around the globe and is a regular performer at Feinstein's/54 Below. His talents led him in 2011 to be a feature performer for the largest Commemoration of 9/11 outside of the U.S at the Trocadero in Paris, France. In 2010 he was selected to be 1 of 20 Presidential Scholars in the Arts by the White House and Presidential Scholar Commission. This venture led to having met President Obama and concluded with a performance at the Kennedy Center in Washington D.C. He was selected to be the Feature Vocalist at the 2010 July 4th Celebration at the US National Archives; was a selected participant at the International Fringe Festival in Edinburgh Scotland. His theatrical credits include Godspell and Spelling Bee at the West Virginia Public Theatre, Evita, Into the Woods, Civil War, Make Me A Song, Chess and Jean Valjean in CCM's Les Miserables. Blaine is a mentor on the faculty of Spot-On Arts Academy (www.spot-onartsacademy) and a proud graduate of the University of Cincinnati College-Conservatory of Music.

NATALIE DOUGLAS
Internationally acclaimed vocalist NATALIE DOUGLAS has been honored with ten MAC (Manhattan Association of Cabarets & Clubs) Awards, two Nightlife Awards, two Backstage Bistro Awards, and a Broadway World Cabaret Best Vocalist Award. The Times (UK) says Natalie Douglas is "a true force of nature," and "in a league of her own" and has been called "simply everything" by The New York Daily News.
This nightclub diva's portrait has joined the illustrious collection of legendary musicians on Birdland's Wall of Fame. Her ongoing residency there is the award winning "TRIBUTES," an SRO monthly series celebrating a different artist each month. Recent tributes have included Nina Simone, Elvis Presley, Dame Shirley Bassey, Ella Fitzgerald, Sammy Davis, Jr., and Cher, with upcoming concerts celebrating Nat "King" Cole, Barbra Streisand, Roberta Flack, Miss Nancy Wilson, Joni Mitchell and more.
She has played Carnegie Hall, The Kennedy Center, both The Rose Theater and The Appel Room at Jazz at Lincoln Center, Cafe Carlyle, and has appeared at many performing arts centers and clubs across the country. Natalie is also a London favorite, playing at The Crazy Coqs and The Pheasantry cabarets, earning two five star reviews from The Times (UK). She has appeared across Europe and South America with her Dr. Nina Simone tribute, "To Nina..."
Natalie is much sought after in her role as a Master Teacher with The Mabel Mercer Foundation. As a performer she has been awarded both its Margaret Whiting and the Donald F. Smith Awards, whilst also appearing in over 30 MMF Cabaret Conventions in New York, London, Chicago, Philadelphia, San Francisco, The Hamptons & Palm Springs.
Natalie's critically acclaimed third album, "Human Heart," has won multiple awards. She also has two other CDs, "To Nina...Live At Birdland" & "Not That Different." She is a great favorite of broadcasters and her music is often featured on NPR, Sirius XM Radio & BBCLondon Radio.
Natalie has a Bachelor's Degree from USC in Psychology, Theatre and Women's Studies and holds a Master's Degree from UCLA in Psychology and Theatre. Info: www.nataliedouglas.com

SCOTT COULTER (Vocalist)
Scott Coulter is one of New York's most honored vocalists. For his work in cabaret, he has received five MAC Awards (Manhattan Association of Cabarets & Clubs), five Bistro Awards and two Nightlife Awards for Outstanding Vocalist and has performed at most of NYC's top rooms including Birdland, 54 Below, The Oak Room at the Algonquin, and Feinstein's at The Regency where he spent a record-setting eight months performing the revue 11 O'CLOCK NUMBERS AT 11 O'CLOCK which he also co-created, directed and musically arranged. His self-titled debut CD won the 2003 MAC Award for Outstanding Recording and was chosen as the best recording of the year by TheatreMania and Cabaret Scenes magazines. Scott was director and star of A CHRISTMAS CAROL: THE SYMPHONIC CONCERT in its world premiere with the Baltimore Symphony and reprised his performance in the Emmy-nominated PBS production which premiered in December 2013. He is an Emmy nominee himself for his performance in American Song at NJPAC. Scott regularly performs in concert both as a solo artist and with a variety of legendary performers including Stephen Schwartz, Tony-winner Ben Vereen and Grammy-winner Sheena Easton and has performed with symphonies all over the world including San Francisco, Baltimore, Seattle, Phoenix, Detroit, Winnipeg, St. Louis and Calgary.

Since 1997, Scott has performed with award-winning songwriting duo Marcy Heisler and Zina Goldrich in their many award-winning revues. While singing with Goldrich and Heisler he was discovered by Oscar and Grammy winning composer Stephen Schwartz who then invited him to join the revue STEPHEN SCHWARTZ & FRIENDS. That revue (starring Schwartz and Coulter along with Liz Callaway and Tony Award-winner Debbie Gravitte) has been performing all over the world since 1999. Schwartz has said, "One of the greatest things that can happen to a composer is to have his music interpreted by Scott Coulter."

Scott is creator, arranger and director of several touring shows (symphonic and non-) including MUSIC OF THE KNIGHTS, THE WONDERFUL MUSIC OF OZ, RESPECT: A Tribute to Aretha Franklin, BLOCKBUSTER BROADWAY!, and, for The ASCAP Foundation, JERRY HERMAN: THE BROADWAY LEGACY CONCERT. As a director his credits include many shows for The Town Hall in NYC and BROADWAY BY THE WAY for The Berkshire Theatre Festival and Broadway by the Bay. Along with Michael Kerker and ASCAP, he's a regular producer/director of Michael Feinstein's STANDARD TIME at Carnegie Hall. Scott recently wrote the book for the new musical GOT TO BE THERE which celebrates the life and music of songwriter Elliot Willensky.

Scott is founder/owner of Spot-On Entertainment and Spot -On Arts Academy and is a resident director of programming at 54 Below (Broadway's Supper Club) in NYC. He is the artistic director of the Pocono Mountains Music Festival and a proud graduate of the Cincinnati College-Conservatory of Music which honored him with the CCM Young Alumni Award in 2010 and CCM's Distinguished Service Award in 2020.