Ghostlight Donations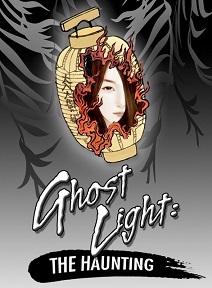 Presented by La Luna Productions as a fundraiser for Cape May Stage, Ghost Light: The Haunting is a timely tale that reminds us to #Stopasianhate and #stopaapithate. A portion of donations made to Cape May Stage will be donated to stopaapihate.org to help forward their important mission to effectively address anti-Asian racism and to end all forms of structural racism leveled at Black, Indigenous, and other communities of color.
The ghost of a Japanese-American actress returns to wreak vengeance on the ambitious husband who betrayed her in this contemporary fusion of Macbeth and the Kabuki Yotsuya Ghost Tales.
Ghost Light: The Haunting is only available for an exlusive four day streaming period: Thursday October 28th at 8:00 PM - Monday November 1st at 7:59 PM. Don't miss this incredible play that is perfect for the Halloween season!