Green Initiative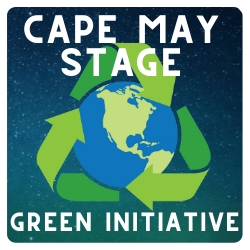 Join Cape May Stage's goal of making Cape May as clean and green as possible! Donations to Cape May Stage's Green initiative are used to fund our eco-friendly mission and help to make Cape May stay beautiful!

One of our biggest goals include the creation of a monthly "Green Team" to make sure the surrounding areas, including the beach and dunes, remain litter free and beautiful!

In addition, we are working on unveiling a retail line made from recycled materials that can help cut down on waste in our lives. Every small bit of change can help keep Cape May clean!

We hope you can donate today to help us achieve these "green goals" and also let us know if you would like to join our monthly "Green Team"!